About Teleconvergence
Section Content


The Teleconvergence FAQ

Three Case Studies
As we explain throughout the site, we're strategic management consultants with deep telecom expertise as opposed to being just traditional telecom consultants. These three brief case studies demonstrate how our range of competencies provide far more than immediate solutions for our clients
"When I first started consulting more than 30 years ago, technology and life were simpler. My clients retained me because they felt I knew the answers.
Twenty years ago, my clients were confident I'd be able to find the answers.
As recently as ten years ago, my clients retained me in the hope I'd be able to ask the right questions.
Today, even asking the right questions isn't enough. It's necessary, of course, but it's not good enough. Even solving a client's problems, which was the most anyone ever expected, is no longer adequate.
Today, what clients demand are RESULTS. We call it The Teleconvergence Approach and it's so important we put it first on the home page. Just click on "RESULTS!" in the banner.
Steve Bergman,
Teleconvergence
Teleconvergence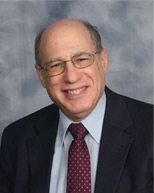 Steve Bergman-Founder
Teleconvergence is a small, nationwide independent telecom management consulting firm located in Portland, Oregon. Our consulting expertise also includes multicultural technology change and strategic operations planning.

We offer our consulting services in both English and Spanish to startups through medium-sized companies everywhere.
Teleconvergence works at a strategic and business level, not solely or primarily at a technical one. We help clients leverage technology to satisfy business objectives, decide among system and software alternatives, reduce operating costs, and improve productivity.
We advise companies on market opportunities such as the VoIP industry. We work with clients to create actual products and services that achieve real positioning and differentiation, add real value, and generate real revenue streams.

We do not sell anything or act as agents for anyone. 100% of the revenue from our consulting activities comes from our clients. What we offer is our expertise. Our clients pay us to tell the truth as we see it, and not to simply agree with them. After all, if you already had the answers, there'd be no reason for you to pay us to ask you the questions.
We trust you'll be pleasantly surprised by the range of our services and their possible application to your situation. Feel free to explore our site, and whenever you're ready, call us to explain your needs.
In this section you can learn more about Steve Bergman, the founder, and more about us by going through the Teleconvergence FAQ. The section's complete contents are listed on the slide-downs to your right or on the sitemap to your left.
We hope you enjoy your stay. During your visit, once you've read enough to decide we might indeed be able to help you, find out by calling us at 503.750.2144.